The first night of WrestleMania 36 It ended in a rather controversial way, because WWE aired the first graveyard fight, or boneyard, in history. The concept was not very clear, but AJ Styles explained last week that it was a combination of all the things we imagined so it was. At the end, The Undertaker with his biker style of The American Bad Ass but at the same time with elements of Mark Calaway.
► The Undertaker Beat AJ Styles
The fight lasted 18 minutes and 17 seconds, and It showed a cinematic style that we've seen a few times, but for many, it left a lot to be desired.. First a cemetery was shown in the middle of the morning, then a funeral car appeared with the music of The Undertaker and from a coffin appears ... AJ Styles, who laughed at the moment.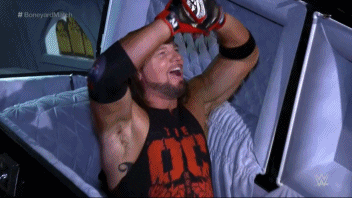 And we have The Undertaker... like the American Badass, after riding a beautiful Harley-Davidson from her personal collection.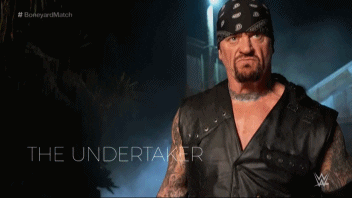 Styles tells him that he has already dug his grave there and invites him to fight. Y The Undertaker, neither short nor lazy, goes and attacks him. Undertaker crashes him into the vehicle Styles came in and he looks sore. The dead man grabs a blunt object, but Styles dodges and misses, and breaks a glass instead, injuring himself..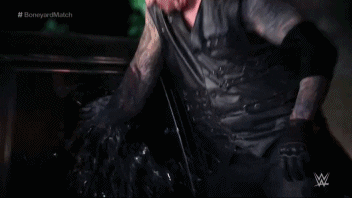 Despite this, Undertaker looked confident, but he took a low blow, and there Styles took control.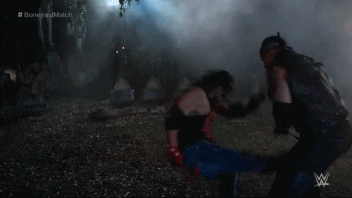 Styles hit Undertaker and Undertaker invited Styles to hit him more. Eventually, takes a second breath and leaves Styles on the ground. Gallows and Anderson appear and The Undertaker He goes to them, but the OCs tell them that "this is just beginning" and wooden doors open and Several druids come out to attack the dead man. The Taker knows very well how to get rid of them.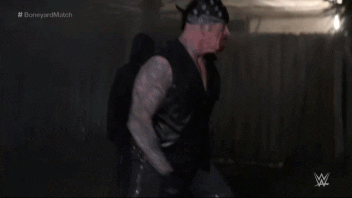 Undertaker, after easily getting rid of the druids, also accounts for Gallows and Anderson, armed with the stick of a shovel. However, when I was going to finish them off with the gun, Styles attacks him from behind with a broken object, probably a cement gravestone..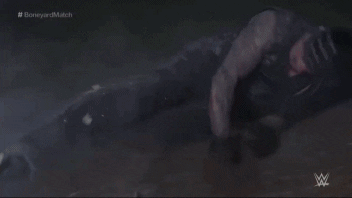 Styles invited Undertaker to stand up, and then rammed him, impacting a wooden structure.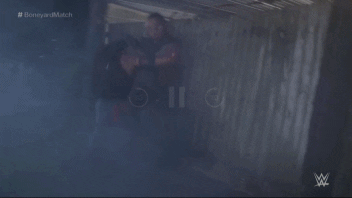 Styles stood up and Undertaker showed him the middle finger, like never before seen. There Styles told him that he was an old man and that he was going to finish him.
Styles, after dragging his rival for a few meters, hit him with a shovel and send him to the grave.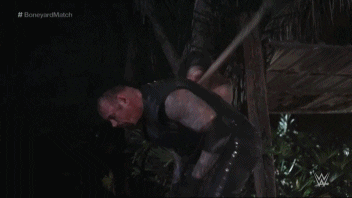 Styles got on a backhoe and was looking to bury his rival, but out of nowhere it appears just behind him and to the surprise of the phenomenal, they go to the blows.
Styles fled and went to the top of a house. The Undertaker, with his supernatural powers, blew up part of a wood that surrounded the place, and Styles freaks out.
The Undertaker climbed to the roof of that house, and then took over Galllows throwing it from above, and with a Piledriver on Anderson.
Styles, if it helps and with nowhere to run, falls at the mercy of the Undertaker, who applies a Chokeslam: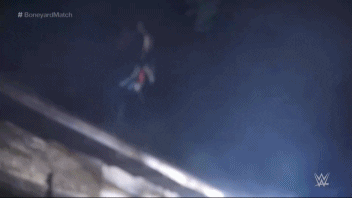 There, Styles apologized to Undertaker saying he was sorry, and Undertaker hugged him and told him that he gave him a better fight than many who have tried to defeat him, and although he seemed to be leaving ... Go back and kick it to send it to the grave!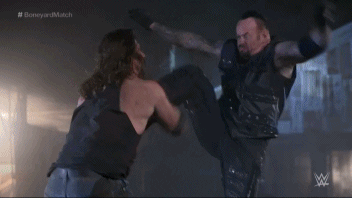 Undertaker buries Styles. It's over.
The Undertaker he rides his motorcycle and leaves.
Mission accomplished. #Wrestlemania #Undertaker #BoneyardMatch pic.twitter.com/yiwtUNoWUE

- WWE WrestleMania (@WrestleMania) April 5, 2020
"Mission accomplished".