Regrettable. Really unfortunate what we just saw in the expected "fight" of John Cena vs Bray Wyatt. Yes, there were already rumors that it was going to be a cinematic fight, under the creative vision of Wyatt, and we really looked forward to it improving what The Undertaker y AJ Styles they did on the first night of WrestleMania, but unfortunately it was not. It's more, next to this garbage, the blows that were thrown by the gravedigger and the phenomenal made that so-called fight turned into "pure 14-karat gold". There really are only two ways to describe what we saw on screen. The first, sorry for others. And the second, absolute sadness. Incredible, but for very bad, what we just witnessed.
► John Cena vs Bray Wyatt ... WTF!
It was expected that we would see a combat, where yes, special effects would be used to give Wyatt a certain advantage, as is most logical, However, what we saw was John Cena entering the WWE Performance CenterSo that The Fiend take over the broadcast and say that Cena was going to face his worst enemy: himself. And then, teleport Dinner to the Firefly Fun House. From there, We already sensed that something was wrong, but we wanted to give it a chance.
Great. Big mistake. It was 13 minutes. 13, that number that they associate so much with something bad. Is it a coincidence? Continuing with what we saw on screen, he went to Vince McMahon's puppet saying stupid things, and then to Wyatt imitating Kurt Angle in the pre-debut promo for Cena. Cena appreciated out of nowhere in his The Prototype outfit, and when he answered "Ruthless Aggression" and threw his punch, Wyatt ducked. 3 times. And then, it appeared from behind him.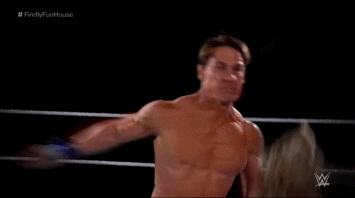 Then the Saturday Night's Main Event intro was presented, which has nothing to do with the story of John Cena or Bray Wyatt. There, Wyatt imitates Macho Man Randy Savage and presents Cena as Johnny Largemeat, or "big piece of meat," you know what that means. Cena started doing weights, and then his arms stopped working.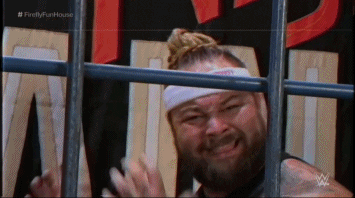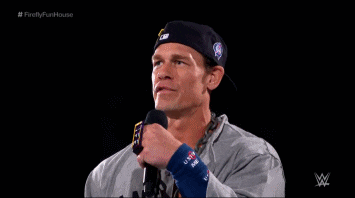 Wyatt tossed it aside, and he appeared in his rapper outfit, the Dr of Thuganomics.. There they exchange empty phrases, Wyatt tells Cena that he is not a hero, but a bully, a bully and that Cena would do anything for fame. Cena is going to hit him on the corner, but Wyatt disappears and appears behind him with the dinner chain, and hits Cena with it.
We see the first Bray Wyatt in his rocking chair, in his house and the fight of 6 years ago between Wyatt and Cena is repeated. Then he tells Cena to run and they appear in the ring, where Wyatt kisses Cena on the forehead and Sister Abigail does not apply. Says that would not be enough, so take a chair and recreate that silletazo of years ago, but this time Wyatt disappears before impact.
WCW Monday Nitro and nWo intro appears, with Wyatt as Eric Bischoff and Cena walks in imitating the Hollywood Hulk Hogan and hits Wyatt as we watch clips of Cena's career. When we get back to the ring, Cena is hitting the Husky The Pig doll.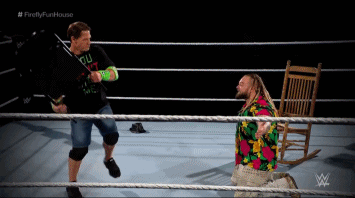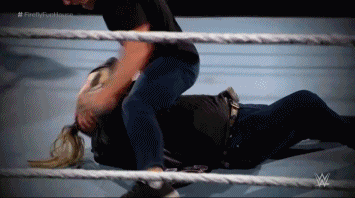 The Fiend appears behind Cena, who turns to receive a Sister Abigail and then, The Fiend "ends it" with his Mandible Craw and laughter is heard as The Fiend raises his arms.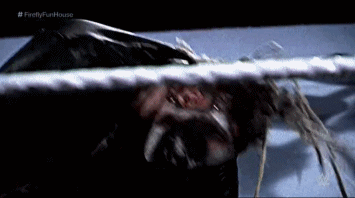 The truth is that, taking advantage of the fact that they put Bischoff, WCW and nWo, the reality is that it seems that the spirit of Eric Bischoff seized Bray Wyatt in real life to come up with this horrifying thing. This has been the worst and worst trash that could have happened to our beloved wrestling from, maybe, the WCW Fingerpoke of Dome. They said that John Cena buried careers with his shovel. Well, this time he lent himself to someone else to bury his own career. That's right, already after this moment, It will be impossible for us to see The Fiend as a fearsome monster again. Now it's an act of comedy. Not to mention Bray Wyatt, who never really worked.
Now the question is: Was it Bray Wyatt's first failure in WWE, the fault of the creatives, himself and Vince McMahon as always said or his? We lean towards the second option, because he himself, despite the fact that Complained that WWE was trying to destroy its Superstars after losing to Goldberg at Super ShowDown 2020They gave him the unimaginable and only possibility that he would bring The Fiend back to life, against a respected rival and that would make fans interested in his combat. But it failed. And buried The Fiend forever. Bray Wyatt is Bray Wyatt's worst enemy. And even deserved it. Point.
As our Editor in Chief, Ernesto Ocampo, he pointed out, it is incredible that there are people who defend this crap, complete rubbish, and criticize the struggles that The Young Bucks y Will ospreay have given us. True fighting, just because they use so many aerial maneuvers in their arsenal. Well, at least they're not drugged like the ones who lent themselves to this slop. How sad! It makes you want to cry! Why Vince McMahon approved this? Why did it occur to Bray Wyatt that this would work to elevate The Fiend and his career?
It is curious that those who defend trash as the "fight" #FireflyFunhouse de #Wrestlemania they are the ones who attack fighters like the Young Bucks and Will Ospreay for supposedly not having a realistic style pic.twitter.com/8N4nzfBhsK

- Ernesto Ocampo (@ocampoxlaw) April 6, 2020
To close, the general concept of WrestleMania 36 given by the journalist Dave Meltzer, to which we fully adhere:
The Snickers commercial is the best match of the show so far.

- Dave Meltzer (@davemeltzerWON) April 6, 2020
"So far, the best shwo fight has been the Snickers commercial."