RAW APRIL 6, 2020 .— With ups and downs, positive and negative points; many emotions and bewildering moments, WWE issued two nights of WrestleMania last weekend. And the balance was good, because in the end they managed to amuse the fans in a time that is dark due to the pandemic by the Covid-19. And the McMahon company march continues this Monday with another episode of Monday Night Raw, which is broadcast from the facilities of the WWE Performance Center, in Orlando, Florida.
RAW APRIL 6, 2020
Raw April 6, 2020
We have a review of what happened at WrestleMania 36 which evidently highlights the enormous victory of Drew McIntyre, who knocked down The Beast.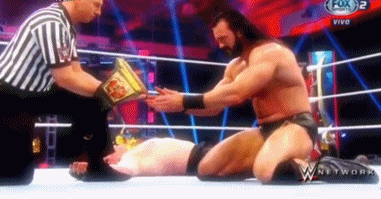 Asuka welcomes us and we have the first fight of the night.
► 1- Asuka vs. Liv morgan
Asuka babbles her rival in Japanese and then takes the initiative by cornering her against the ropes. Then Liv picks up momentum, and the Japanese babe hits her with the hip.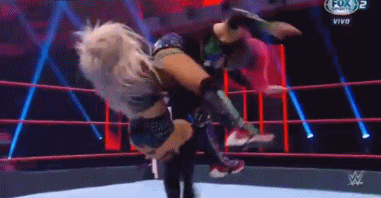 Now they take the action out of the ring. Liv seems to dominate, but Asuka reverses it and whips her against the ring. Later, Liv sends Asuka to the ground, but then she is received by a kick from the former Champion of Couples and now she is the one who makes fun of Liv, who is now lying down.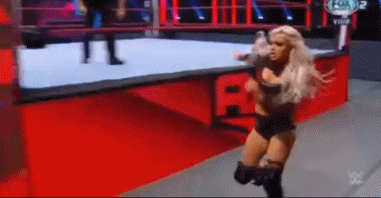 Upon returning from the commercial, Asuka remains in control in the center of the ring connecting a series of kicks.
Then he goes for a lunge, but gets kicked; However, he counters with a knee and achieves a count of 2.
Asuka continues to tease Liv, but she misses a kick and Liv lays her flat on her back, and the referee counts to 2.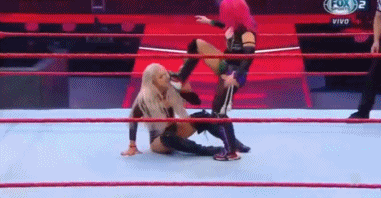 Liv Morgan regains control and with a series of ties keeps Asuka at bay. Stomp and 2 count for Liv.
Asuka goes for the Asuka lock, but Liv reverses her and lays her flat on her back. However, after a brief exchange, Asuka tries the same surrender maneuver again and after Liv couldn't reach any rope, despite the desperate attempt, Asuka rearranges her key and Liv finally gives up.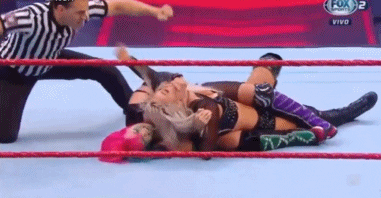 Asuka is the winner in a good fight. Liv Morgan had a good performance despite losing, and Asuka retires dancing.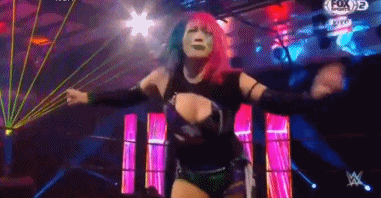 What makes the difference the first time that these 2 faced each other, which I improve and work Liv Morgan to go from a squash with Asuka to a real fight to a more even fight with her is incredible to admire #WWERaw

- #SpeedMeUpStreamParty # ThankYouTaker4Ever 🖤 (@amsekn) April 7, 2020
Asuka defeats Liv Morgan to start this RAW after #Wrestlemania#WWE #WWERaw #RawAfterMania pic.twitter.com/EoeHHm37Bn

- All Elite Bros (@elite_bros) April 7, 2020
Behind the scenes, Charly Caruso interviews Becky Lynch and The Man says that she is about to turn a year as a Raw Champion. He says that if Shayna has a problem with her, she already knows where to find her.
"The thrill of victory and the agony of defeat". In a video that was uploaded to YouTube, we heard Shayna Baszler say that phrase several times. Then, she warns Becky by telling her that she will feel the agony of her defeat. The rivalry between these two appears to continue.
Later we will have the repetition of the Boneyard Match:
► 2- Raw Couples Championship: The Street Profits vs. Ángel Garza and Austin Theory
We have a rematch of what happened 24 hours ago. We will see if women get involved in combat; However, there is no trace of Bianca Belair, although there is of Zelina Vega, who comes with an outfit to fight.
Dawkins and Garza start, but the Mexican simply flees and gives the relief to the NXT. Dawkins punishes Theory, Ford takes over and does the same. Garza enters illegally, but the champions connect a double kick on his rivals. So far the same sequence we saw 24 hours ago.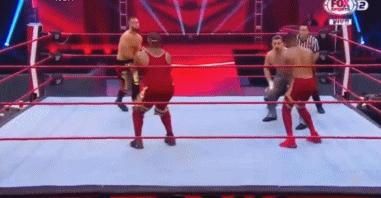 Returning from the commercial break, Dawkins punishes Theory, but misses a lunge. Then Theory manages to apply a guillotine on Dawkins and finishes it off with a rolling dropkick.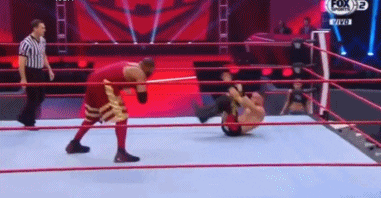 The minutes pass and Theory is still in control. Then, he takes him to his corner and hands over to Garza, who continues the punishment.
The toughs continue to dominate at will, but Dawkins pulls out a crossover suplex out of nowhere and eventually makes it to where his partner is. Garza also enters, but it is Ford who takes the advantage.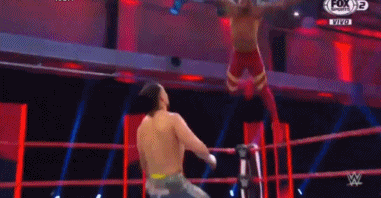 Ford remains in control. Achieve a DDT and seek to attack from the air. Theory distracts the referee, but Zelina takes Ford's foot, although unfortunately, the referee sees him and decrees disqualification.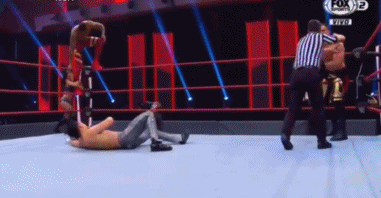 The Street Profits expire by disqualification and retain titles, despite claims by Zelina and company. However, he has already thrown himself into pain and enters to punish the champions, but ...
So with this we confirm that Bianca got on the Main Roster ?. #WWERaw

- RettroEra - ワ イ ア ッ ト (@ Robin_Bob04) April 7, 2020
Bianca Belair appears. The toughs flee, but the NXT EST takes the microphone and challenges Zelina Vega to a fight.
Theory, Garza and Zelina attack The Street Profits but Bianca Belair arrives to help them and challenges Zelina to a fight!#WWE #WWERaw #RawAfterMania pic.twitter.com/86iq1JvmX8

- All Elite Bros (@elite_bros) April 7, 2020
► 3- Bianca Belair vs. Zelina vega
Well, we already imagined that Zelina was going to fight, and it is the NXT who takes control from the beginning. Let's remember his great performance at Royal Rumble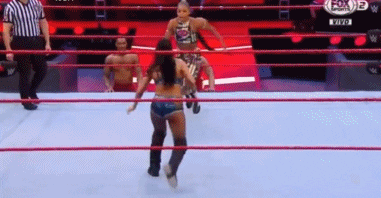 Belair continues to dominate and treats The Doll like any potato sack. However, when Zelina was cornered, Belair misses a charge and hits the cornerback, and now Zelina is on the offensive.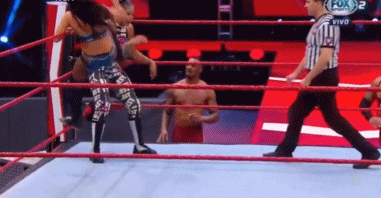 The Street Profits support Belair, but making quite a noise. But it seems to work, as it quickly Regains mastery, after reversing a Zelina key. He picks it up and then drops it onto the mat.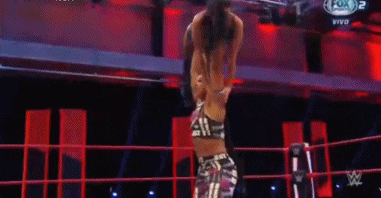 Belair is going to gain momentum, but Austin Theory doesn't allow it. After a brief discussion, Montez Ford seems to have lost his patience and gets in. Both carry the fight in the ring, and the referee decrees another disqualification, but without a winner.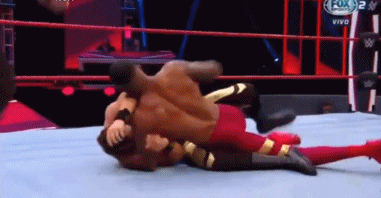 The rude guys are pulled out of the ring, and Montez Ford takes the microphone, and what do you think? now challenges them to a 3v3 match.
What a interesting way to lengthen the struggles#WWERaw

- Daniel Guzmán (@danybaybay) April 7, 2020
Personally I do not connect much with Bianca but obviously she is very good, I hope that in RAW they treat her as well as possible although with the main roster you never know #WWERaw

- 𝑨𝒔𝒕𝒖 (@BlissedAstu) April 7, 2020
And in true Teddy Long style, we have a new fight.
► 4- The Street Profits and Bianca Belair vs. Ángel Garza, Austin Theory and Zelina Vega
And we have another variety of fighting from these six. The bell rings and Theory is the one who keeps up the pace, punishing Montez Ford in and out of the ring. Then the punishment against the corner continues.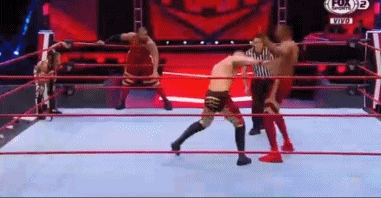 Theory continues to dominate, although Ford resists the keys to the rookie, who has worked hard tonight.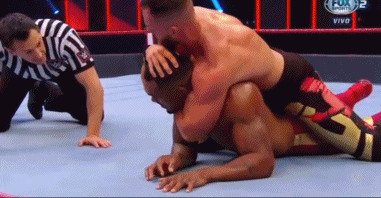 Theory is distracted by attacking Dawkins, but when he turns around, Ford drops him a dropkick and they both lie down. Eventually, the ladies take over and after a brief attack from Zelina, she receives a pair of Belair breakers to put things in order.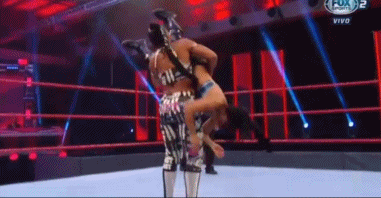 Belair picks up momentum against the ropes, hits Theory and with a moonsault gets a score of 2, as Garza manages to interrupt. The Street Proftis intervene to attack their rivals to put them out of action.
In the ring, Belair prepares Zelina Vega for KOD and scores 3.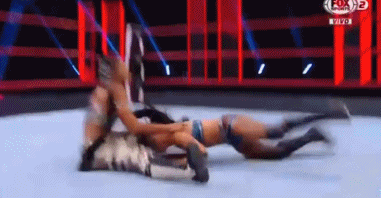 Bianca Belair and The Street Profits score the victory in an encounter that, as a whole, was very long. However, it was a good debut for the NXT on Raw. We assume this would be your promotion, so you can work in the same brand as your husband.
Well, Bianca Belair and Street Proofis win a fight that they forged with 2 fights that ended in DQ, you can see that they are looking to fill the show in any way. They will repeat the #BoneyardMatch de #Wrestlemania tonight, that's why this #WWERaw worth it. #WWEColombia

- Juan Guasón Topo (@SanJuanGuerrero) April 7, 2020
Behind the scenes, a video is shown where Bobby Lashley was interviewed after his loss yesterday. He said, very frustrated, that he needed a new manager ... or a new wife.
Then Lana arrives and Lashley leaves. Then this one says to Charly "What did you do to my husband?"
► 5- Aleister Black vs. Apollo Crews
Well, and Apollo was not on SmackDown? Anyway, the important thing is that he still has a job.
The bell rings and both start looking to apply a padlock. Then the fight momentarily turns into a turnkey festival. Neither takes advantage yet.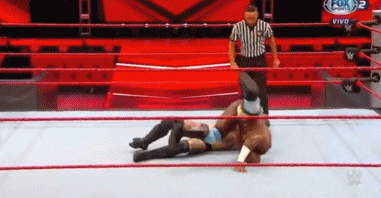 The fight continues even for a few minutes. However, Black takes a slight advantage when he manages to connect a couple of kicks to Apollo and achieves a count of 2. However, Apollo sends Black out of the ring, and manages to attack him with a series of kicks when Black is holding him by one leg. . Apollo breaks free and connects a standing moonsault on Black.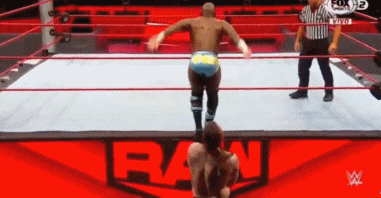 Surprisingly, the action has been more even than anticipated. In fact, Apollo gets a pair of 2 accounts right after returning from the commercial break.
Black knocks Apollo down with a couple of kicks. He goes for the Black mass but receives a contralona and counts 2 in the process.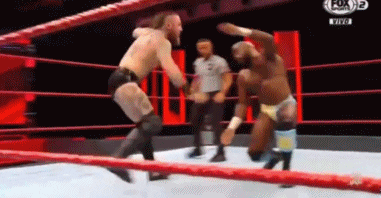 Apollo achieves another count of 2 seconds after a bombing and can't believe it. Upon rejoining, Apollo connects a series of punches and with a lasso knocks Black down
Apollo looks for a frog splash, but fails and Black applies figure 4 to him and stoically holds on, but gets to the rope.
Apollo fails to rejoin, and Black prepares the Black mass. However, it fails, and gets kicked. Black misses another kick and Apollo sends Black out of the ring with an enzuigiri.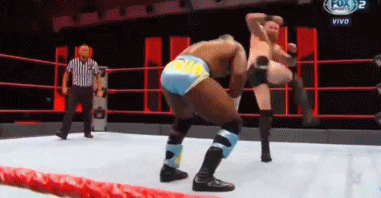 They're both on the corner, but Black lowers him to Apollo with a header. Seeks an air attack, but fails. However, it takes a couple of kicks to get a count of 2. Get another count of 2 after a moonsault.
However, after an exchange, Apollo surprises him with an enzuigiri on the corner. Then prepare it and apply a superplex, and cover for 2 seconds.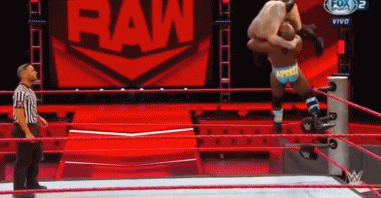 Apollo seeks to lift Black, but his leg fails (injured by figure 4). Black starts off with his flurry of fists, but gets hit and counts 2.
Now yes, Apollo picks up Black and drops him onto the mat. Connect 2 standing moonsaults and manage to cover for 2 seconds.
Apollo searches for the cornerback, but Black surprises him and searches for the superplex, but Apollo resists and throws him against the canvas with a facebreaker. Now he is looking for an iron, but he is received by a knee from Black and to the canvas.
Black prepares for the Black mass, but Apollo blocks it, throws a hit and fails. Black mass and 1, 2 and 3.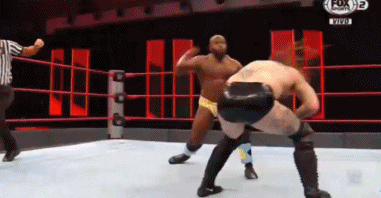 Aleister Black is the winner in a great fight. Perhaps motivated by circumstances and absences, but Apollo looked very good despite losing, and it is shown that with the right rivals, Aleister Black's matches are worth seeing.
But what a rich fight Aleister and Apollo gave us. Obviously the victory was taken by Black after Black Mass.#WWE #WWERAW #RAW

- Pro Wrestling Uruguay (@PWUruguay) April 7, 2020
Brutal black and apollo fight for more fights so bravo !!! 👏🏻👏🏻👏🏻 #WWERaw

- joel aguilera (@ leky_7) April 7, 2020
► 6- Ricochet and Cedric Alexander vs. Oney Lorcan and Danny Burch
Burch and Alexander initiate the action, and the first hits a header and leaves Alexander without reaction. Lorcan takes over and continues to dominate 205 Live.
Burch returns to action and does not allow Alexander to hand over the baton.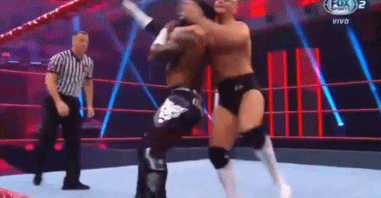 Ricochet and Lorcan are replaced and "One and only" is who dominates. Get a count of 2 and Burch breaks the count.
Alexander enters and takes Burch out of the ring. Now between the 2 they combine with a series of quick movements to punish Lorcan. Ricochet is now the legal man and, while Alexander connects a Neutralyzer on Lorcan and launches his butt on Burch, Ricochet finishes Lorcan with the Recoil and achieves the count of 3.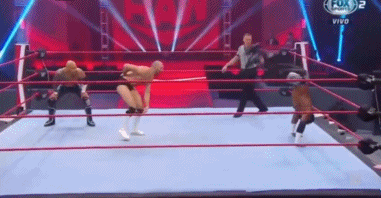 Ricochet and Cedric Alexander are the winners in a quick contest. The pair combined very well and achieved a much needed victory. They may point to titles in the future.
This combination is amazing #WWERaw

- joel aguilera (@ leky_7) April 7, 2020
Ricochet & Cedric take the victory 👏#WWE #WWERAW pic.twitter.com/34s8OCi0tA

- All Elite Bros (@elite_bros) April 7, 2020
Kevin Owens was interviewed earlier, he says the WrestleMania moment to pounce on Rollins was worth it. He says he is focused and will continue to fight because this is the "Kevin Owens Show"
And by the way, Who filmed the Owens promo ?, well ...
This is my favorite promo ever because it was shot by my favorite person.

(It was my wife! She shot it with her fancy camera! ❤️❤️❤️) https://t.co/UcvjvMEKYE

- "Kickoff" KO (@FightOwensFight) April 7, 2020
► 7- Seth Rollins vs. A victim
Rollins starts aggressively. It seems that he was seeing Owens and punishes his rival against the corner.
Rollins continues to punish, and after taking him out of the ring, he puts him back in. Stomp and count of 3.
Seth Rollins defeated his victim in a beating. Well, Monday Night Messiah, with no disciples, remains focused despite losing to Owens.
Rollins quickly beats a rookie fighter🧐#WWERAW #RAW #RawAfterMania pic.twitter.com/nghpLPysX6

- All Elite Bros (@elite_bros) April 7, 2020
► 8- Nia Jax vs. Deonna purrazzo
Nia Jax returns, so as not to lose the habit of returning on the day after WrestleMania.
The bell rings and Nia Jax with the first blow leaves Purrazzo without reaction. Then he manages to apply a couple of ties, with great confidence.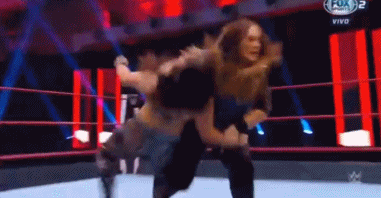 Nia Jax continues playing with her rival, but she already decides to put on a series and applies a Samoan Drop, but does not cover. Then apply a modified DDT and count 3.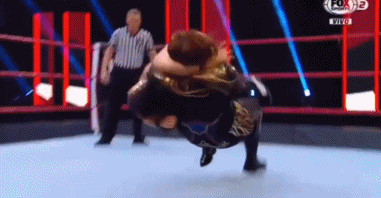 Nia Jax is the winner on her return to action. I think it leaves a clear message for the entire women's division.
Nia takes the fight against Deona Purazzo #WWERAW #RAW #RawAfterMania pic.twitter.com/4igkuuE3tk

- All Elite Bros (@elite_bros) April 7, 2020
► Replay of the Boneyard Match: The Undertaker vs. AJ Styles
This was an unprecedented fight that starred the first night of WrestleMania 36 and generated various reactions.
Drop one GIF below that sums up your feelings about the #BoneyardMatch (I.e.#WWERaw #Wrestlemania pic.twitter.com/p30wS4WMT6

- WWE Universe (@WWEUniverse) April 7, 2020
They can review the coverage this and the entire first night of WrestleMania 36 this link.
► 9- Humberto Carrillo vs. Brendan vink
Vink begins dominating using his power, however Carrillo manages to get him out of the ring with a series of kicks. He goes for a cap, but is greeted by a high boot from Vink.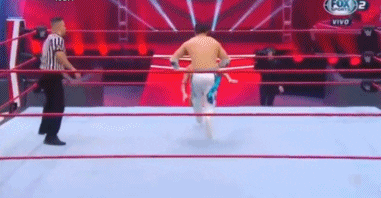 Vink continues to dominate with pure power. However, an attack fails as Carrillo receives him with his elbow raised; he goes again and takes a kick. Carrillo then picks up momentum and throws himself on the plate and achieves a count of 1.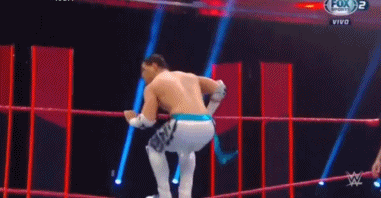 Carrillo gets up and gets a moonsault. Then he goes to the corner and from above, with a second moonsault, he settles the lawsuit.
Humberto Carrillo is the winner in a regular fight, and very short. We'll see if he gets back on track for the United States Championship once Andrade recovers.
Good return @humberto_wwe #WWERaw

- wrestlefer333🇲🇽 🖕🏽trump MAGA (@ wrestlefer34296) April 7, 2020
Arrives @humberto_wwe a #WWERaw to have action tonight 👤🇲🇽🙌pic.twitter.com/4kI0U6TVdP

- WWE Spanish (@wweespanol) April 7, 2020
In a video uploaded to the WWE YouTube account, Charlotte Flair was interviewed after her victory over Rhea Ripley. Charlotte takes a piece of advice her dad gave her, saying that the saying "man makes the suit," in the case of the title, "the woman makes the title." Then he concludes by saying: "Rhea Ripley was fine, but she does the same as all women: bow to The Queen. Woooo"
"The woman makes the title."@MsCharlotteWWE is a 2-TIME @WWENXT #WomensChampion, and we can't wait to see what that means for #Thequeen! #WWERaw pic.twitter.com/Lz4h6Tv82U

- WWE NXT (@WWENXT) April 7, 2020
► Drew McIntyre spoke after WrestleMania
In a non-televised segment, McIntyre already appeared with the title around his waist and is interviewed in the center of the ring.
McIntyre says he can't grasp the magnitude of what he's accomplished (20 minutes ago), hasn't even been able to contact his family, but shows the new personalized plaques on his title.
Drew says he was mentally and physically prepared for this fight. He questioned Heyman for asking Brock to keep punishing him with F5 when he could barely get up, and tells him that he doesn't know him. With each F5 he received, the Scotsman became more and more upset and there they have the result. He is the new champion.
And the music of the Big Show plays, who comes with a referee (what a surprise). However, Show takes the microphone and congratulates him, telling him that the locker room has plenty of competitors who may be on his side, but that he is not a giant like him.
Show continues to provoke McIntyre and tells him that he doesn't want a title fight, nor does he want the Money in the Bank briefcase, but he wants to have a fight with the champion, he wants to know what it's made of. McIntyre tells him that he has already fought Lesnar and does not want to do it now, but Show tells him that he sees fear in him.
The Scotsman replies saying that this is not his first day at work, and that he is not afraid of Big Show or anyone, but he knows what the giant intends and does not want to fight. Big Show slaps him, and McIntyre takes the title off and looks like he's ready for another fight.
► 10- WWE Championship: Drew McIntyre vs. Big show
The bell rings and McIntyre throws himself against the giant.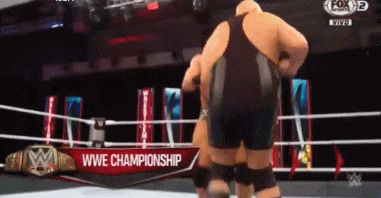 However, Big Show manages to reverse the situation in his favor and, demonstrating his power, he manages to whip McIntyre several times against the canvas, while inviting him to get upset. Then he finishes it with an elbow-iron to achieve a count of 2.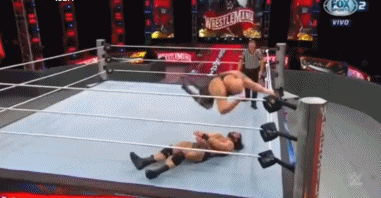 Show continues to punish and continues to challenge him to do something. A motivational speech from the giant.
Show seeks to finish him off with the chokeslam, but McIntyre breaks free and with a powerslam he achieves a score of 2.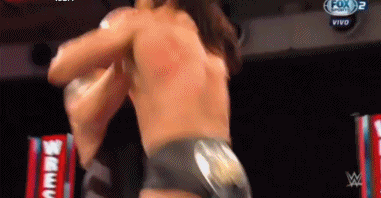 Show is stretched and McIntyre climbs the corner, launches, but now it falls on the hand of the Big Show who, now, applies the Chokeslam. Count of 2 only.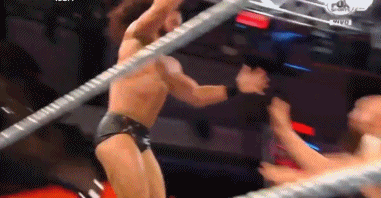 Show prepares its KO Punch, but fails. McIntyre picks up momentum and Claymore. 1, 2 and 3. It's over.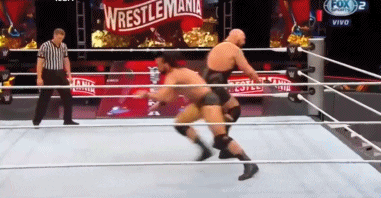 Drew McIntyre is the winner and achieves his first starting defense just 20 minutes after winning it. At least this fight was better than McIntyre vs. Lesnar. Show was a better rival.
And the Scotsman celebrates again.
I was with my heart to a thousand thinking that Big Show took the title from McIntyre, but thanks it did not happen and McIntyre continues to reign #WWERaw

- RettroEra - ワ イ ア ッ ト (@ Robin_Bob04) April 7, 2020
Okay, this means that McIntyre was the Main Event of #Wrestlemania twice in a row, very good.
Great #RawAfterMania #RAW #WWERaw

- DANIELFLOUR (@danielflour) April 7, 2020
Thus ends this issue of Raw. Thank you very much for joining us. We wait for you on Wednesday for another NXT coverage.