For the first time in history, WrestleMania It was recorded. And it lasted two nights. Also, it caused a sharper division of opinion than before, and everyone wanted to know the ratings of the struggles in WrestleMania 36 to share more opinions. Well, it turns out that, for the first time in history, Dave Meltzer will not give any rating to these struggles. This was explained by the respected journalist in the latest edition of the Wrestling Observer Newsletter: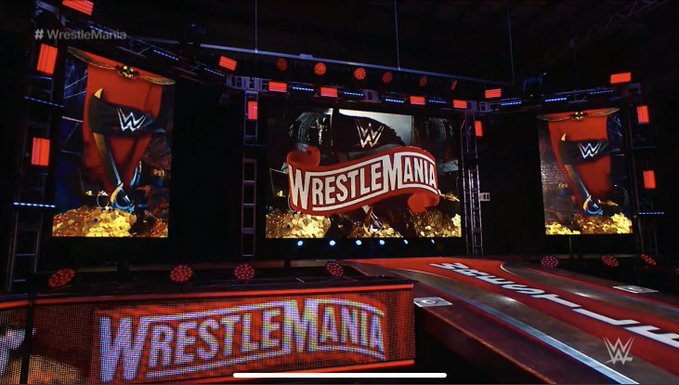 ► Dave Meltzer stars at WrestleMania 36
"As for the show itself, all fighters worked hard under adverse circumstances as empty arena fights only work for the most ardent fans. The fights in empty arenas must be worked in an essentially opposite way to the WWE style, where it is about getting a reaction in the fans doing familiar sequences and managing the public
"Frankly, each fighting style, in its own way, uses the crowd. To compensate, you have to hit harder and make things look more like a competition. And it's more painful, because fighting in front of enthusiastic fans gives you an adrenaline rush that makes things hurt less.
"Anyway, to qualify recorded fights in empty arenas and heavily edited fights, and not to mention films presented as professional wrestling matches, is ridiculous. Fight matches don't have the option to re-record moves, edit and redo things that didn't look good, add special effects, to remove dead or slow points from a fight (something they should have done with Randy Orton vs. Edge, but for whatever reason they didn't).
"It is unfair to the fighters who participated in some of the fights, because in front of an audience they would have been great. But it's also unfair to fighters who are rated based on an unedited fight, which is where they show their ability to make their moves, tell their stories, and get reactions. So you don't have to compare it to the skits they produced, with cuts and multiple takes, or fights with which they had the opportunity to edit anything negative for two weeks. There were struggles that were stopped and re-recorded after the movements failed".
What is certain is that Meltzer they didn't seem like struggles ni the Undertaker vs. Boneyard Match AJ StylesNor the Firefly Fun House by John Cena and Bray Wyatt, and described them as "movies" and "skits". The curious thing is that the readers of the Wrestling Observer rated the Boneyard as the best fight of the night, and the Firefly as the second worst, being the worst of the night the last man standing Edge vs Orton.